You'll notice over the left there, above our flag, is written:
| | |
| --- | --- |
| | "AOTEAROA NZ" |

..... you may be wondering about this, or you may already know what it means. Well, if you knowledgable lot can just be patient for a mo' please ...... ta!

Well..... "Aotearoa" is the original name of our wonderful country, coined by the "tangata whenua" or "people of the land", the maori who first settled here 900 to 1200 years ago. Aotearoa means "land of the long white cloud" alluding to the high cloud line that forms above our mountain ranges when the prevailing westerly wind blows. The european mixed lot came here barely 200 years ago and the effect on the place has been considerable, not all of it good, but its still the best place in this world to live. ( and a fabulous place for motorcycling! )

We can be found South and East of our "Western Suburb" Australia (the Aussies hate it when we say that), in the South Pacific Ocean. Our population is now around 3.5 million, and we inhabit three main Islands and a number of small outlying islands. Climate is "temperate" so they tell us (whatever that means) but it can be quite cold and quite hot in different parts of the country and at different times of the year (I guess). Now I'm not going to ramble on any more - here's a few pictures and links to some other sites about New Zealand: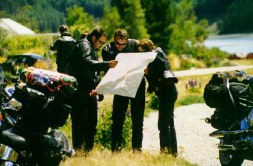 | | |
| --- | --- |
| | near Lake Tekapo (in the South Island) |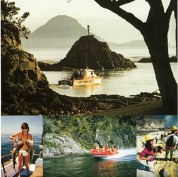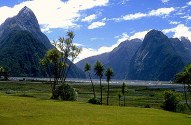 a montage from Bay of Plenty .... and this is Milford Sound at the southwest corner of the South Island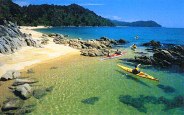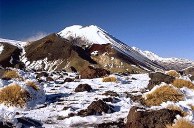 kayaking around Abel Tasman National Park coast .. & Tongariro National Park in the centre of the North Island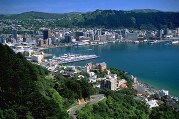 Wellington City on a lovely day can be so beautiful ... some hillside Wellington houses.


| | |
| --- | --- |
| | ... it really is like this here |
some NZ Links
NZ Motorcycling Links